Club Choice orders and prizes will be ready for pickup on Wednesday, December 7 from 1:30-4:00 in the Wood Shop room. Please come to the southeast door of the Wood Shop. Please remember many web orders were shipped to the school and will need to be picked up. Thank you for your support.
JH GBB practice for tonight, December 1, has been canceled and JH BBB practice for tomorrow night, December 2, has been canceled.
Lice has been discovered in our school. We are asking our parents to please check your children. Call the school with any questions.
Mott-Regent FFA is headed to District Leadership Contest in Dickinson on Wednesday December 7, 2022. We'll be leaving the High School at 7:15 am and doing a pick up in Regent at the Castle.
The Independent Living class made and delivered desserts to the Senior Citizen Center today.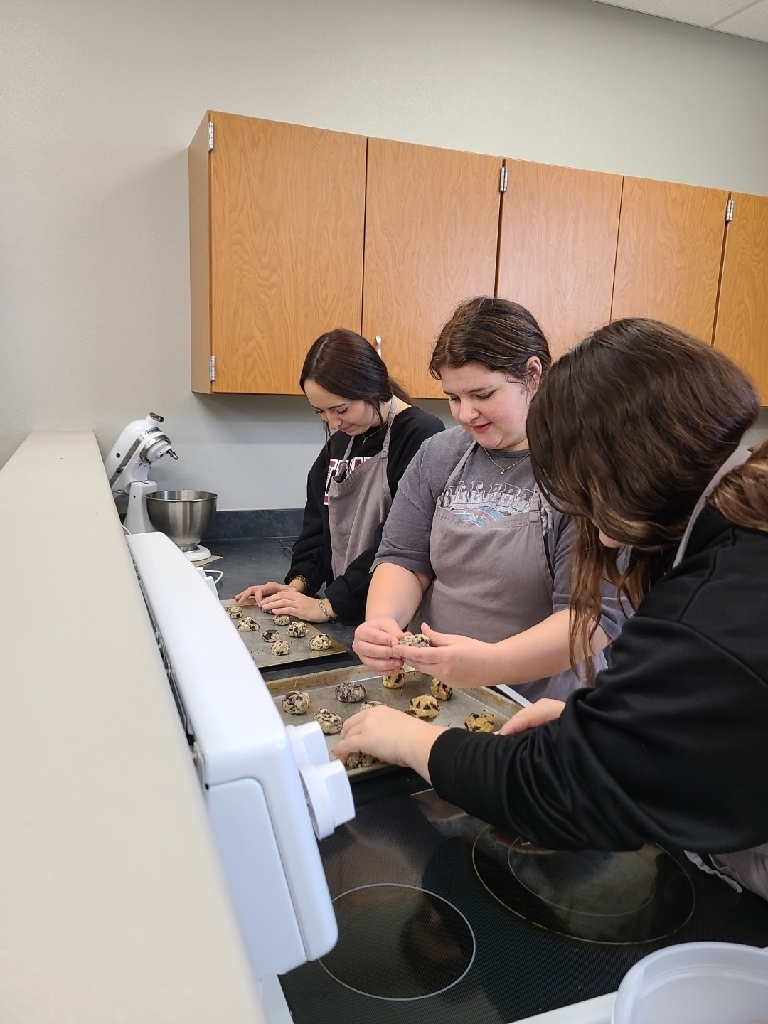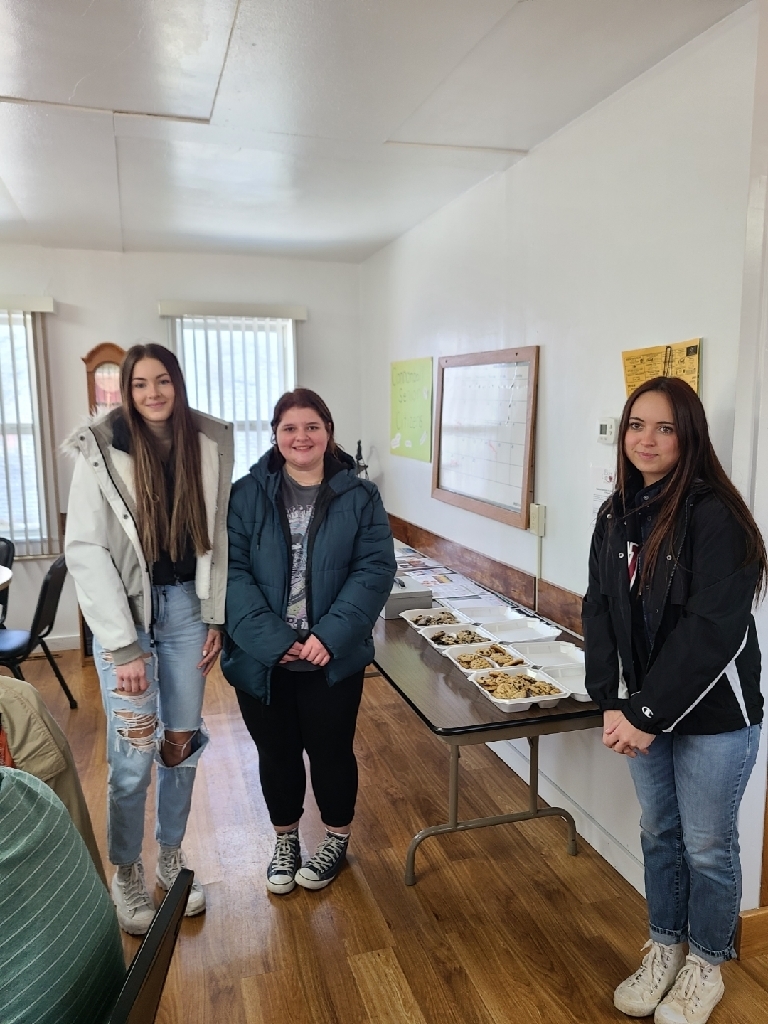 Schedule your day/time before December 9! We're ready to help! ❤️🎄💚
Meals for Monday, November 28 Breakfast: Eggs & Sausage Lunch: Corndogs
The second graders created some awesome coffee filter turkeys just in time for Thanksgiving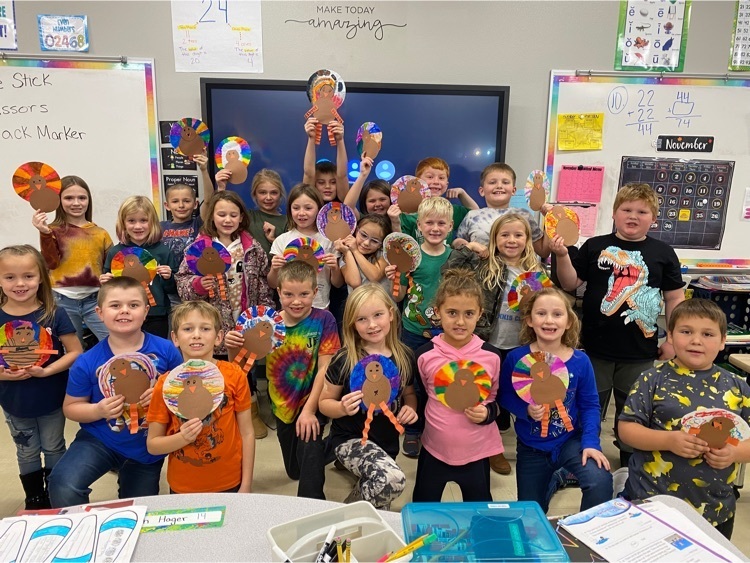 The 6th grade spent the morning decorating the school for Christmas! 🎄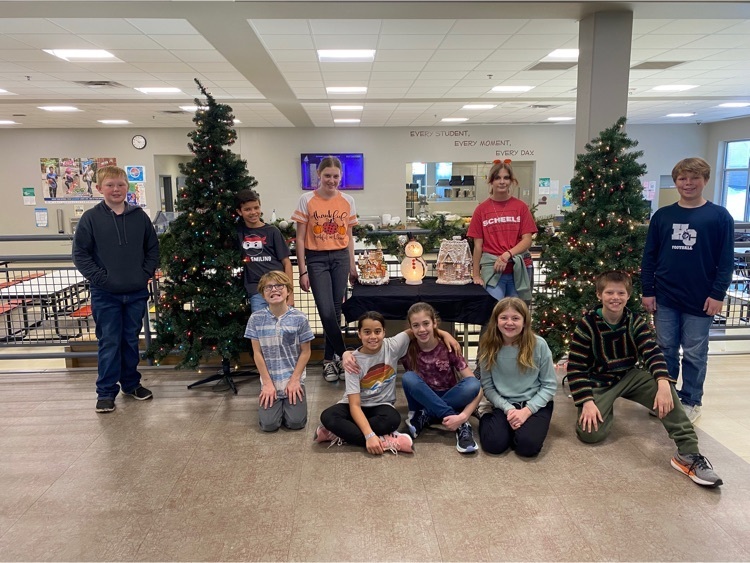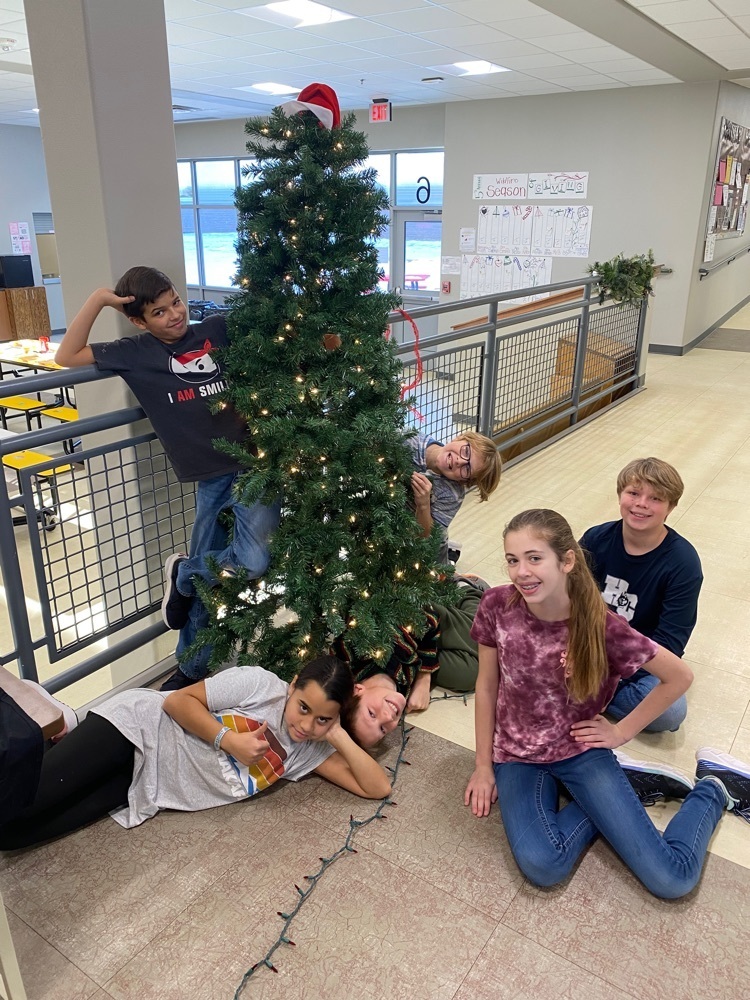 🦃 5th graders had an important job this week! Their mission was to disguise a turkey so it wouldn't be eaten on Thanksgiving. 🍽They used items around their house to disguise their turkey so it couldn't be found on Thanksgiving. They then wrote about their turkey and presented it to the class.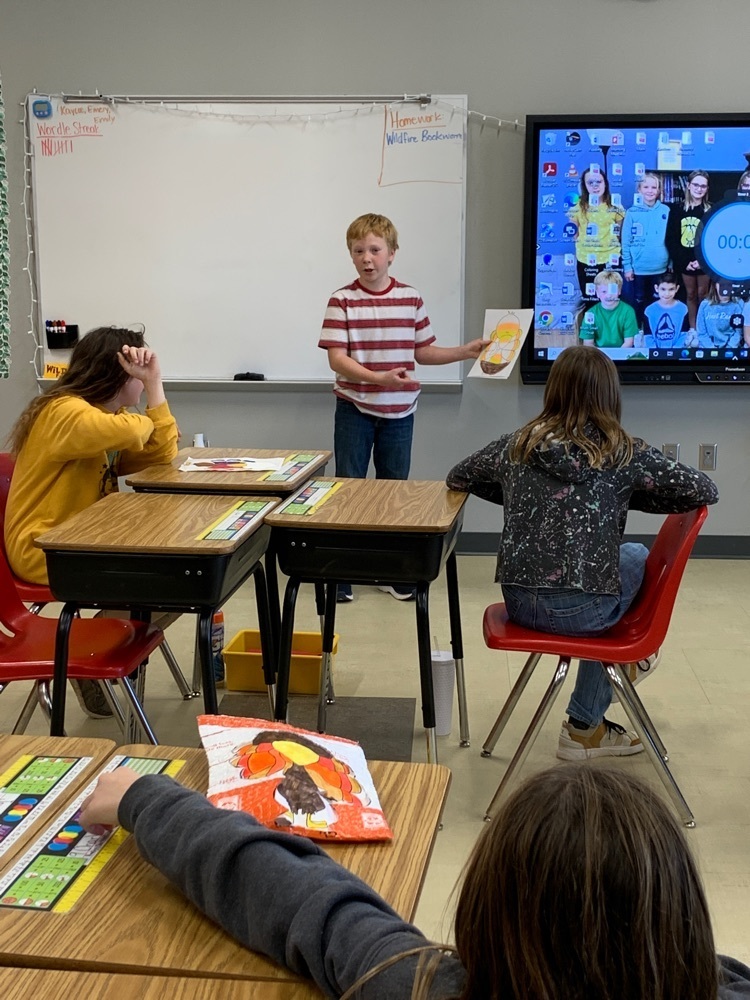 The 1st grade students made handprint turkeys for Thanksgiving. They did an awesome job!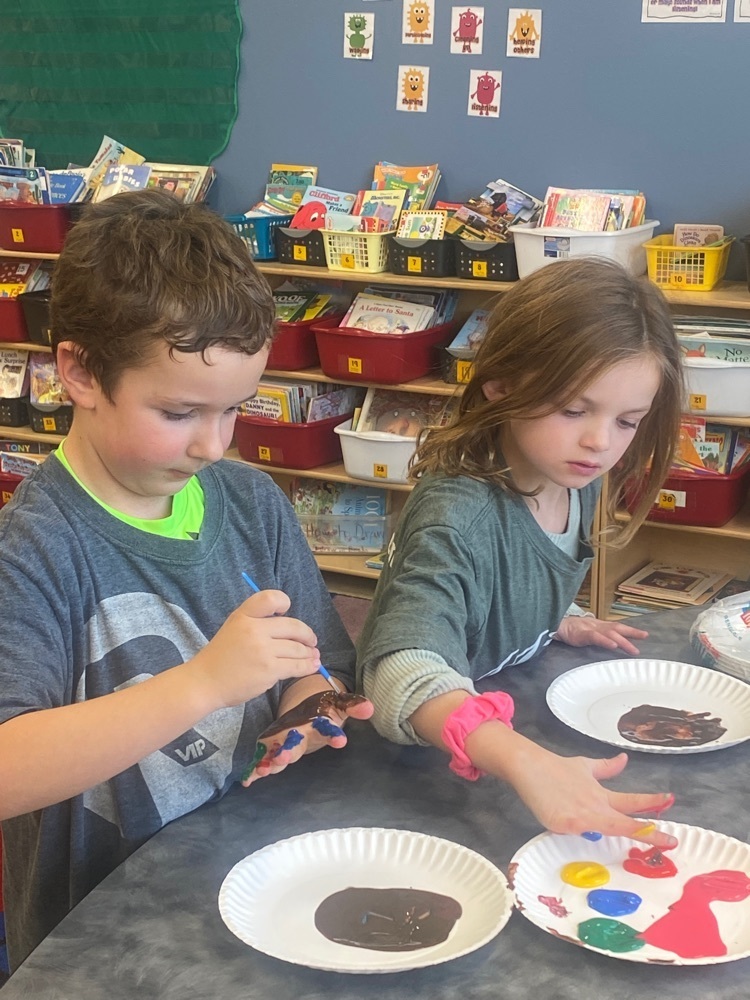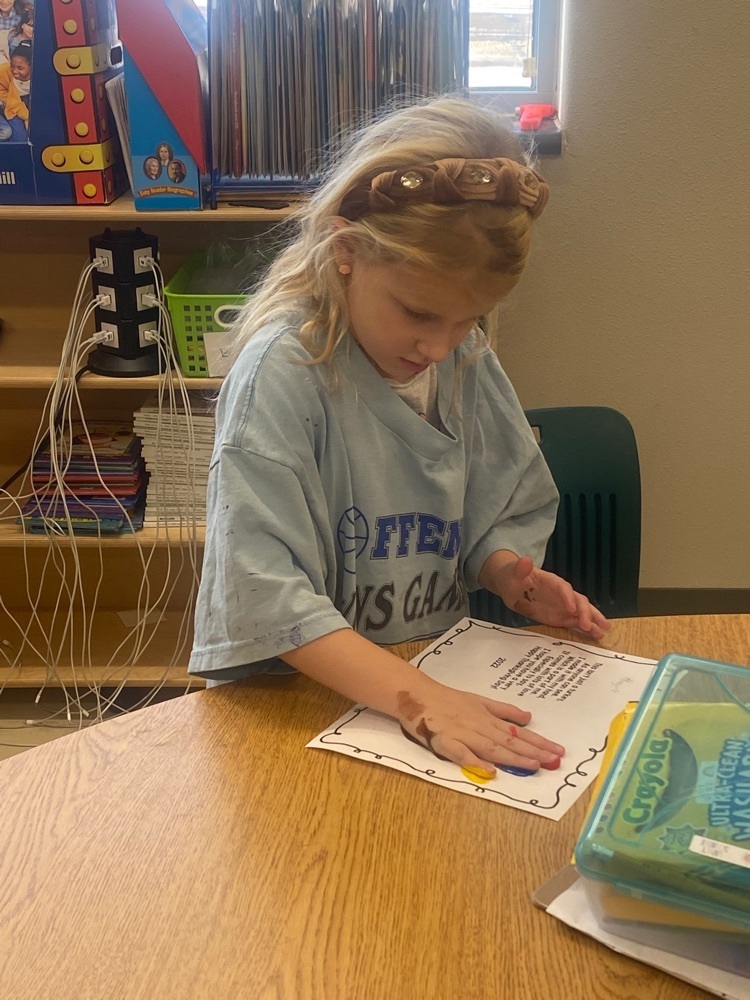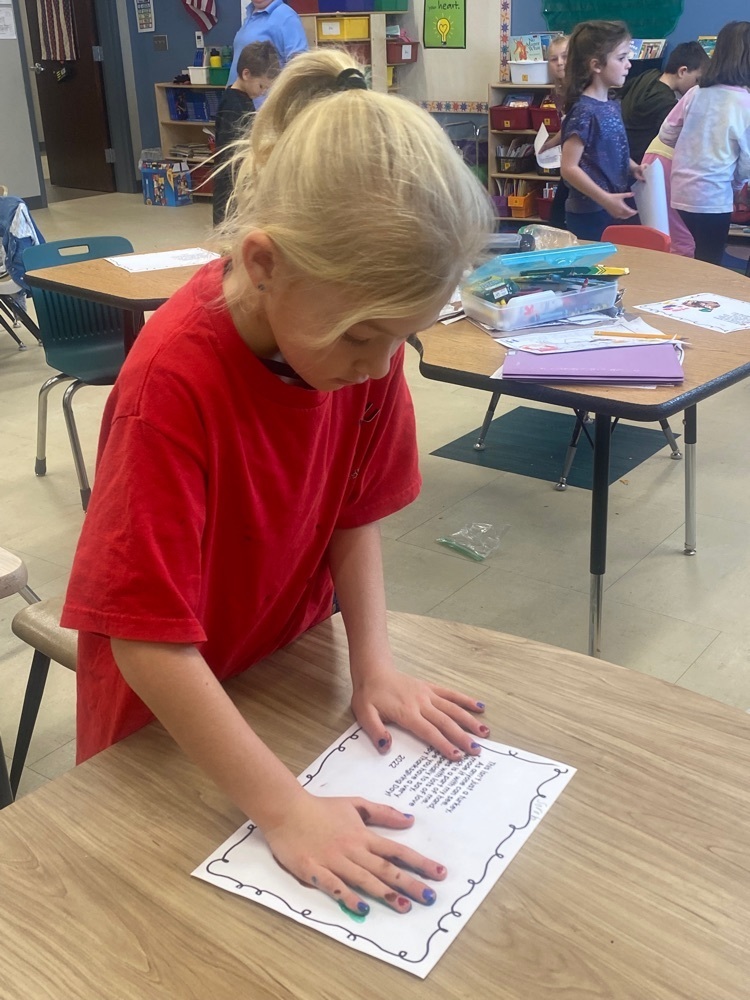 Earlier this month, the 5th grade class had a fun challenge posed to them by the ND Women Involved in Farm Economics Group. This challenge was for 5th grade students across North Dakota. Students were to find as many small words as they could out of the large word AGRICULTURE. 👩🏼‍🌾🧑🏻‍🌾 Those with the most correct words won cash prizes. Marlene Kouba visited our classroom today & presented winners with their prizes. (Winners are listed 1st - 5th in the picture from left to right). The 5th grade class thanks the ND WIFE group for this fun opportunity.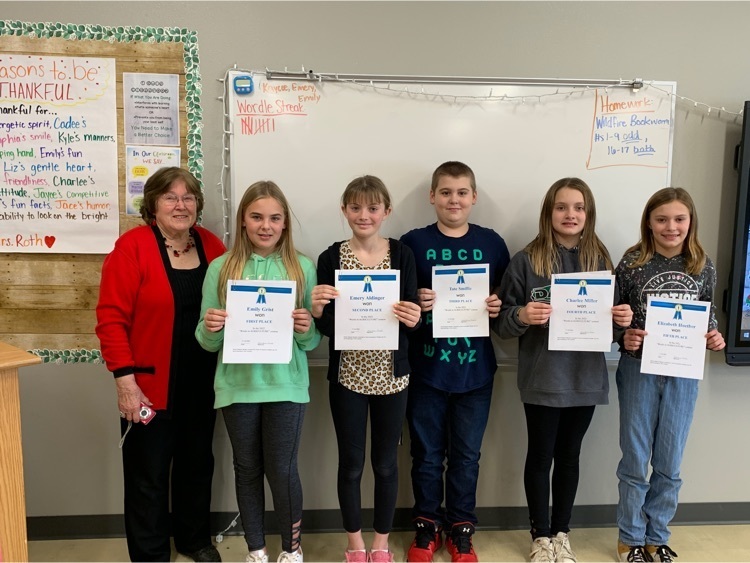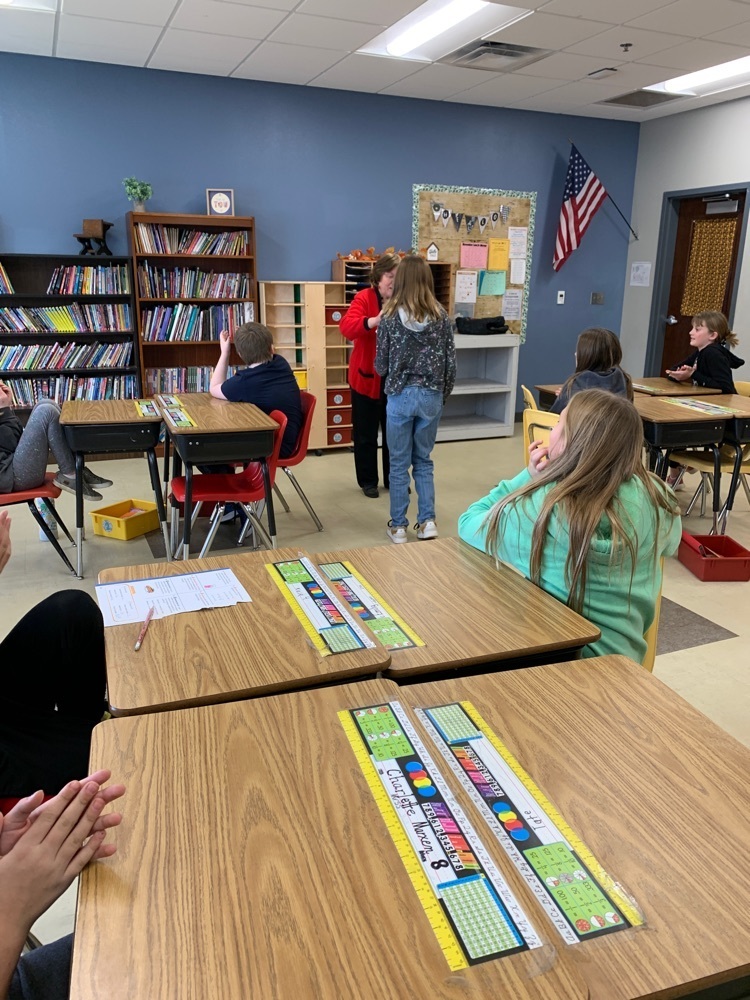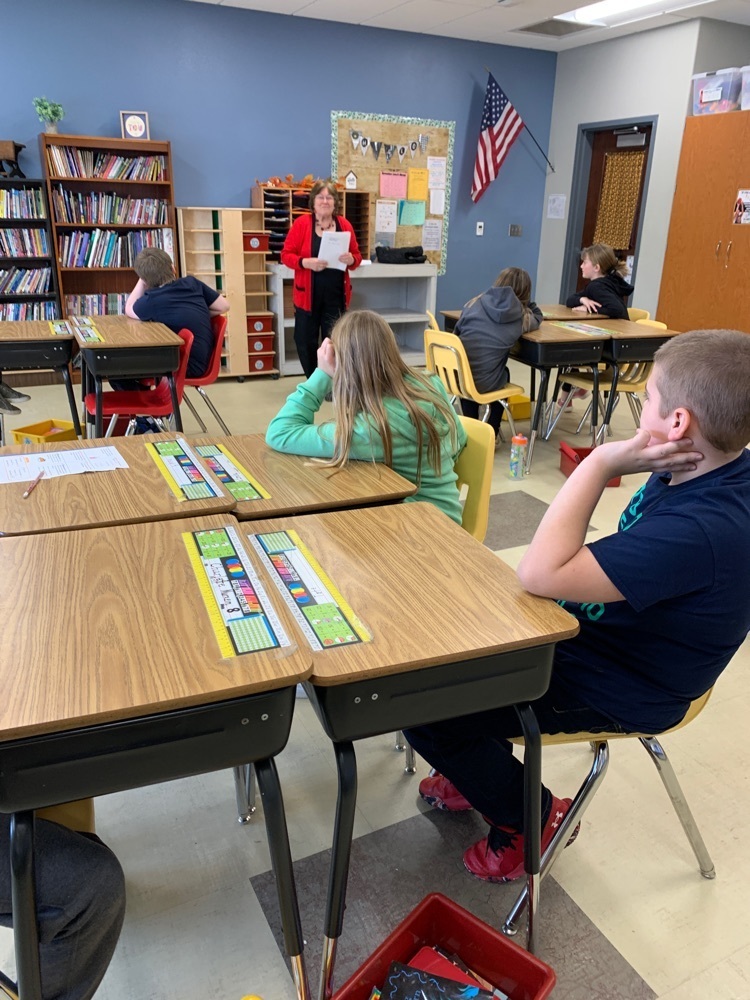 Reminder! Tonight is an important meeting regarding the ND SCHOLARSHIP. Wildfire parents/guardians, grades 9-12, are encouraged to attend. A representative from ND DPI will be here at 5:30 to explain the requirements.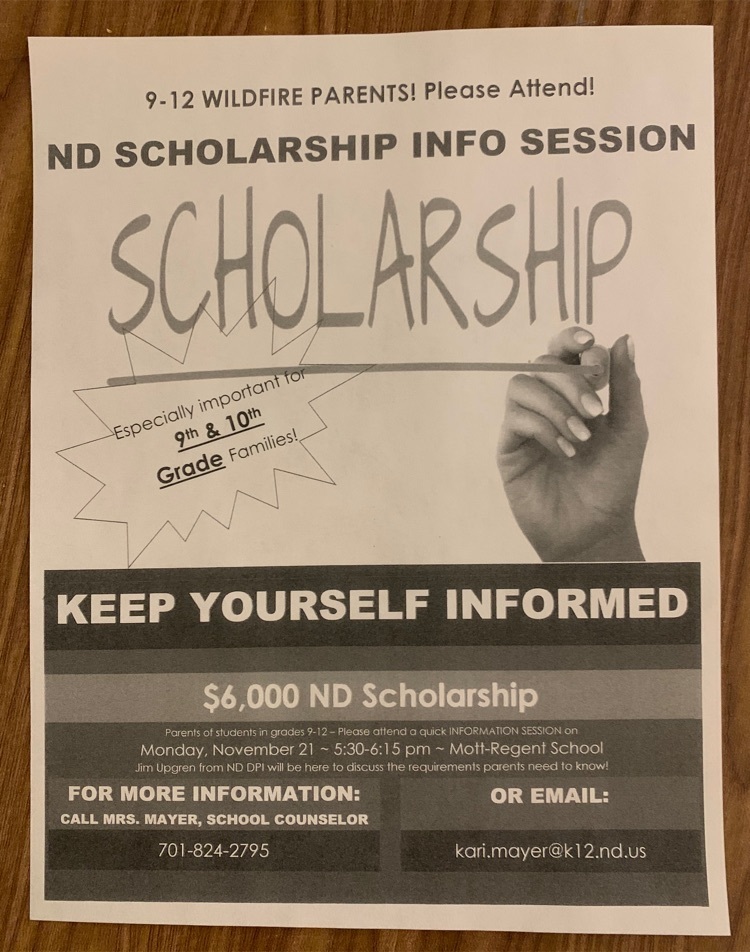 The Wildfire Season of Giving just finished "Turkey! Turkey! Week." 575# of food was collected as well as $83! The 3rd period study hall gathered up all the food from the classrooms and a group of 6th graders helped haul it down to the Food Bank! Our second week will be December 5-9. Let's "Fill the Sleigh!"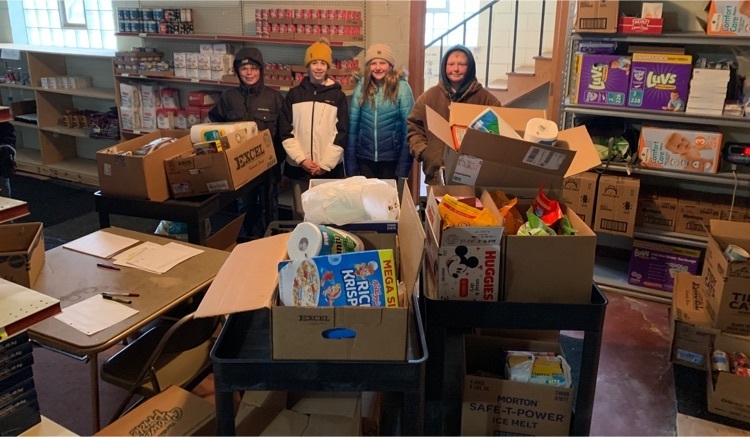 Dance Class!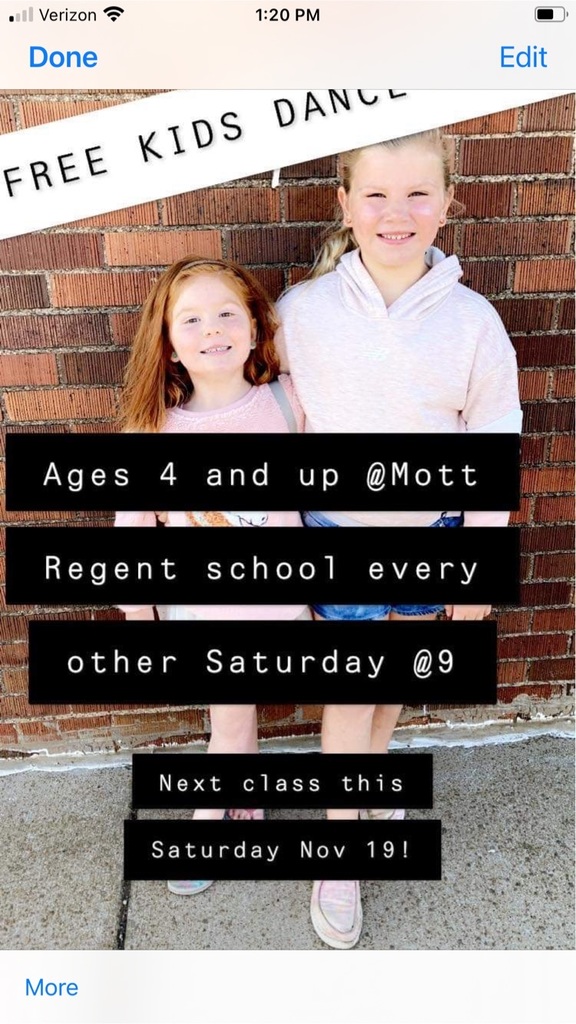 Cheer Camp!
The JH GBB game vs Heart River has been POSTPONED TO A LATER DATE.

Mr. Slayton is serving PUMPKIN PIE today for all our Wildfire! 🥧 🍁 🧡 And a FANTASTIC Thanksgiving Day meal provided by our kitchen team! Thank you!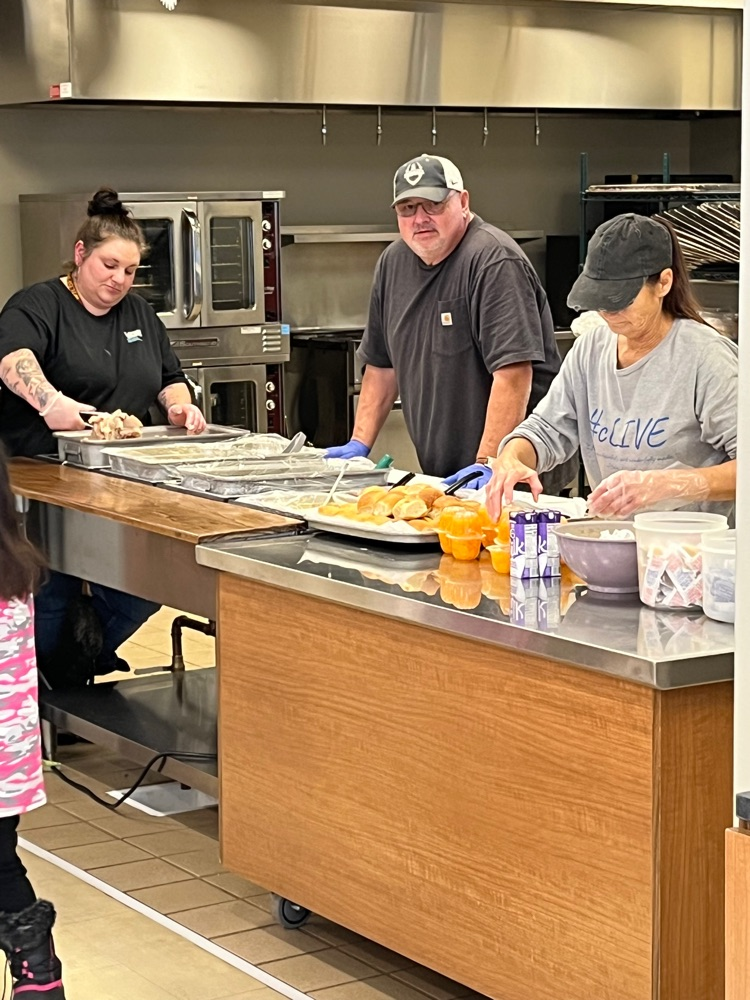 The Elementary BBB game tonight vs Richardton/Taylor in Taylor is POSTPONED to November 22, 2022.
Mott-Regent School will start on time today. All buses, students, and staff please drive safely and take your time. Visibility is poor at times and there are spots with slippery conditions. All late arrivals will be excused. Drive safely!